CHIEF EXECUTIVE OFFICER
Christa Moffatt, RN, MS
Christa is a native Jersey Girl. She has been an RN since 1994 and graduated from Rutgers University in 2000 with a Master's degree in their Geriatric and Adult Primary Care Nurse Practitioner Program. Christa always got in trouble for spending too much time with her Elders, so in 2000 she opened Generations Adult Day Health Services in Somers Point, NJ. Over 850 Elders entered through the adult daycare from 2000-2012. Christa also enjoyed teaching gerontology classes at Stockton University for over 10 years. In 2012, she relocated to Florida with her family and opened her first home health agency in 2013 and assisted living in 2017. She has used her extensive training in Alzheimer's disease and related disorders, assisted living administrator certification, and 25+ years of clinical expertise to develop Retro LifeCare with her pharmacist hubby, Chris.
In her spare time (ha!), Christa loves to be on her boat with her children /fur babies and travel to Key West with her hubby.
CHIEF FINANCIAL OFFICER
Chris Moffatt, RPh, CPh
Chris is also a native of South Jersey. He graduated in 1986 from the Philadelphia College of Pharmacy, the country's oldest pharmacy school (now known as the University of the Sciences in Philadelphia). He went on to hold many management positions in acute care hospitals and oncology departments. Chris owned a Medicine Shoppe pharmacy for several years. As a Certified Diabetic Educator, he had his own practice and placed hundreds of diabetics on insulin pumps. He has lectured on diabetes both in the US as well as internationally for Novo Nordisk. Chris is a Registered Pharmacist Consultant and Certified Assisted Living Administrator.
Chris is an avid fisherman, vintage car aficionado and brewer of fine craft beers.
Both Chris and Christa have jointly owned adult daycares, assisted living facilities, and home health agencies. They are the proud parents of six children (His, Hers, and Ours). Much of the motivation for owning their companies stems from the advocacy and quality care they saw lacking for their disabled son and Chris' aging parents. Retro LifeCare is not a franchise—it is homegrown with knowledge, love, and empathy.
Executive Coordinator
Regina Moran
Regina's lifelong love of learning has led her to be involved in quite a few fields of study. She draws from these experiences and tries to bring refreshing knowledge and different perspectives to home health care.
Serving folks has always been the drive of what Regina does, whether it's baking their favorite comfort foods, preserving their family memories through photography, or educating and caring for their families. She tries to give back to the community by being a resource to the aging population and their families.
With a long history of education and empowerment, she truly believes she can learn something new from everyone she meets!
Regina loves brainstorming new and exciting ways to stimulate our Elders – mind, body, and soul – to keep them reaching their goals and improve their quality of life.
Finnegan
Finn is a Maine Coon cat who loves boating, car rides and meeting new people.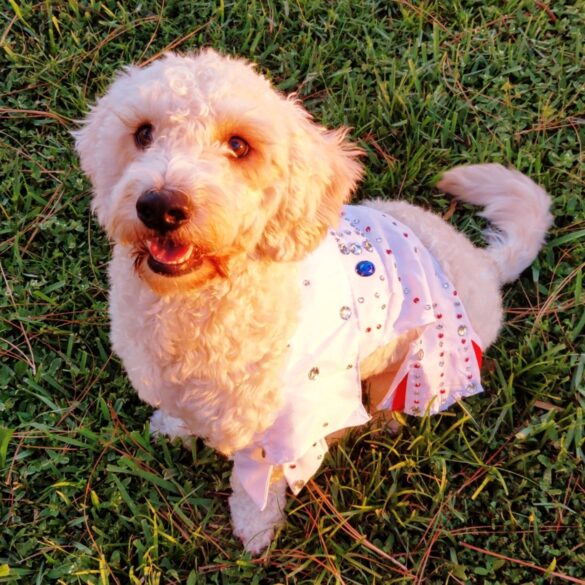 Elvis
Elvis is a mini golden doodle who is still learning but always willing to meet a new GrandFriend for hugs and kisses
WHAT WE'RE ALL ABOUT
MISSION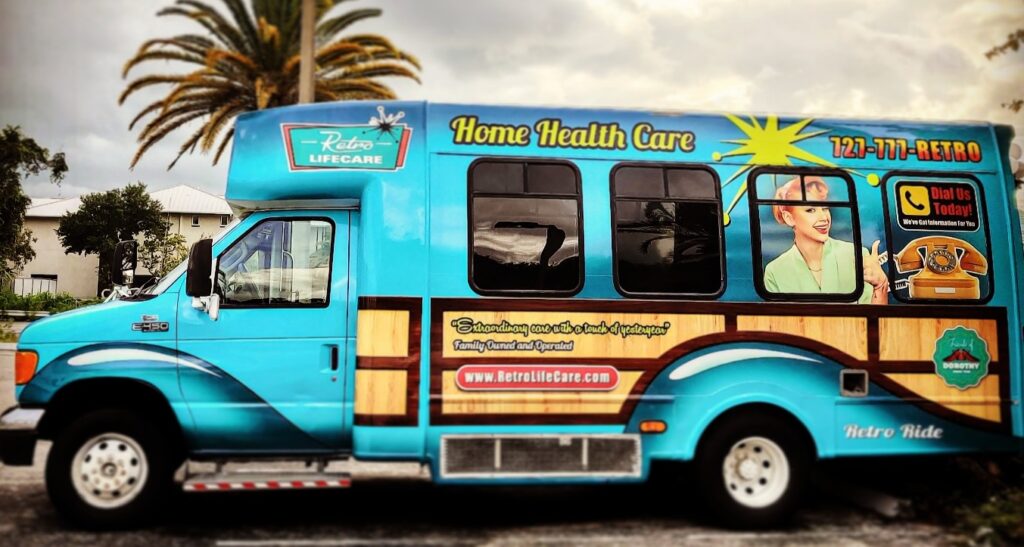 Respect and Old Fashioned Values are the cornerstones of our company. In carrying out day-to-day operations, Retro will strive to
Treat their CarePartners as a respected Partner in Care with the belief that satisfied CarePartners created satisfied Elders and Families.
Follow the philosophy that the Elders and their family members' satisfaction and feedback are of the utmost importance in shaping the future growth and development of Retro LifeCare.
Be considered by the community as a place of respite for caregivers and families, as a valuable list of resources and services for the elderly and disabled, and as a holistic way to "age in place".